To a lot of people, the word "Arizona" is synonymous with the word "desert," which is kind of accurate so long as they consider the word "desert" to also be synonymous with "place littered with gorgeous, secret spots worthy of a road trip, hike, and a little light Instagramming." And just to prove it, here are those spots…
1. Meteor Crater
Winslow
This is the world's best preserved meteor crater. What is more beautiful and fascinating than a giant hole in the ground where an equally giant asteroid collided with the Earth tens of thousands of years ago? Probably nothing. And let's just stress the fact that it is GIANT, like a mile across giant.
2. Blue Canyon
Hopi Indian Reservation
Covered in white patterned boulders, this remote locale skirts the edge of the Painted Desert. Although it looks painted, this is an entirely natural sandstone formation. Head over here and you'll also find hoodoos, balanced rocks, thin spires, and tiny arches.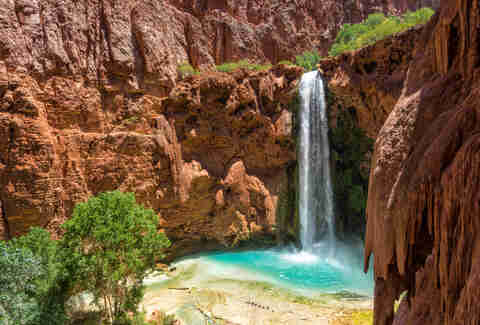 3. Mooney Falls
Havasupai
While Mooney Falls are technically in the Grand Canyon, they're a wonder all their own, and also undoubtedly one of the most beautiful spots in the state, maybe the country. Plus, the falls are perfect for swimming, which will be refreshing after the journey you have to take to get there. Hiking to the falls is slightly dangerous, and should be done with caution, but what kind of adventure would it be without a bit of risk?
4. Petrified Forest
Winslow
The Petrified Forest is the best place in the nation to see petrified wood, and if you're still wondering what that is — it's fragments of fossilized trees from millions of years ago, and who doesn't want to say they saw wood that was around during the time of the dinosaurs?
Phoenix Is No. 1 at These 9 Things. Suck It, Every Other City.
5. Montezuma Castle National Monument
Camp Verde
What at first glance may look like a wall of decrepit limestone actually contains the best preserved cliff dwellings in North America, where people lived over 600 years ago. Not only are these ruins nestled into Arizona's beautiful landscape, they're an eye-opening window into the past.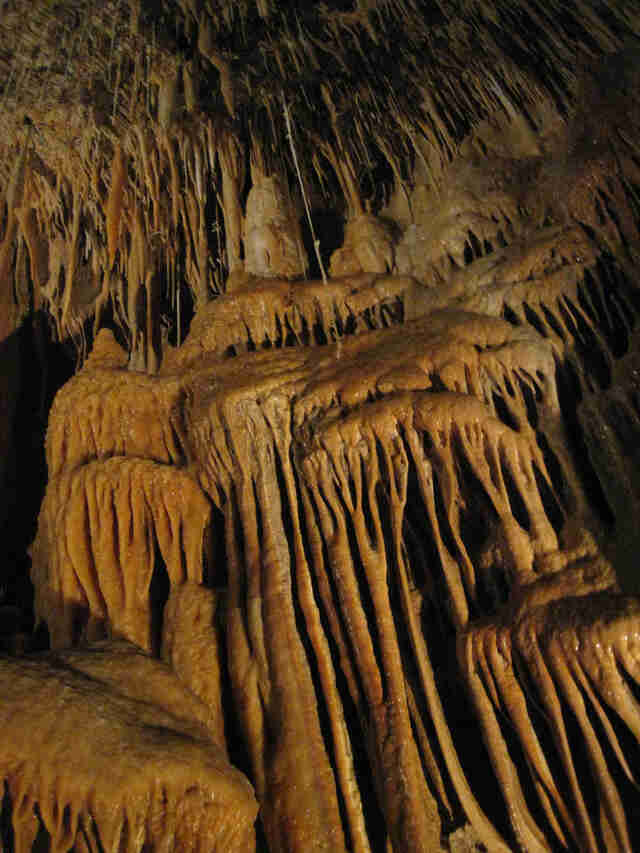 6. Kartchner Caverns
Benson
Located at nearly the most Southern reaches of Arizona are the Kartchner Caverns, home of the world's longest stalactite formation. Yes, that's right the longest formation of some kind of combination of fast-flowing water, calcium carbonate, and carbon dioxide, or something. While these caverns aren't beautiful in the dictionary-definition sense, they're certainly awe-inspiring.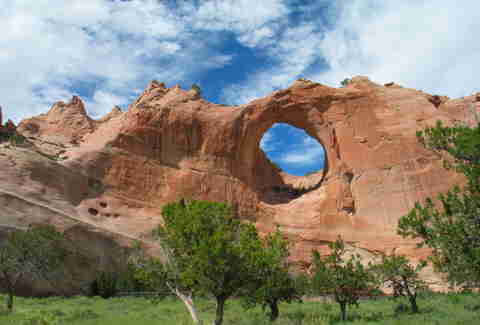 7. Window Rock
Window Rock
For some reason, there's something fascinating and beautiful about a giant hole in what would otherwise look like an impenetrable mountain, especially when it's surrounded by lush greenery in the middle of Arizona.
8. Hieroglyphic Trail at the Superstition Mountains
Gold Canyon
For a relatively short and easy hike, a scenic view of the desert, and, of course, ancient petroglyphs, check out Hieroglyphic Trail. Depending on what time of year you make the trip, you might even be greeted by some seasonal pools at the end of your trek.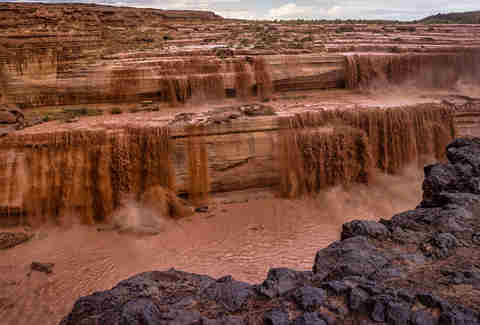 9. Grand Falls
Leupp
Nicknamed "chocolate falls" thanks to the muddy nature of the Little Colorado River, Grand Falls are actually higher than Niagara, and have a beauty all their own in how the streams of brown water seem to blend into the mountainside… which also vaguely resemble a chocolate fountain, if you're into that kind of thing.
10. Jerome Ghost Town
Jerome
If you still imagine anything in Arizona outside of Phoenix and Scottsdale as the Wild West, visiting the Jerome Ghost Town is a perfect way to prove yourself right — and for the record it's not just any ghost town, it's America's largest ghost town.
11. Seven Falls in Bear Canyon
Tucson
Before you add this one to your bucket list we should probably make it pretty clear that this is definitely a hike, not just a sightseeing trip. While this one may or may not be worth the trouble, depending on your fondness of physical activity, we will promise that you're rewarded with some pretty cool waterfalls at the end.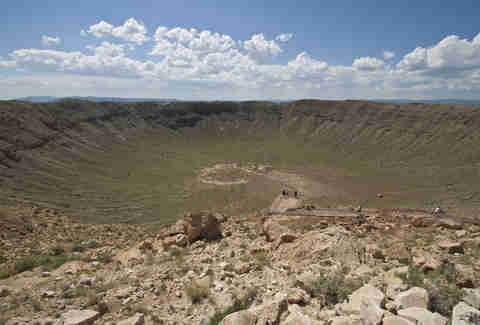 12. Emerald Cove
Black Canyon
Yes, that is the real color of the water. Located on the Colorado River, Emerald Cove seriously earns its name, with iridescent water that's borderline eerie.