One of the best things about being a professional snowboarder is being able to combine 2 of my passions: traveling and snowboarding. Whether it is for a competition or through the contacts I have made on my snowboarding journey, I am able to check out new ski and snowboard destinations, revisit old favorites and also cherish coming home to one of the best ski and snowboard destinations in the world, Breckenridge, CO.
Here are my top 5 picks for the best places to snowboard around the globe.Whistler Blackcomb, British Columbia, Canada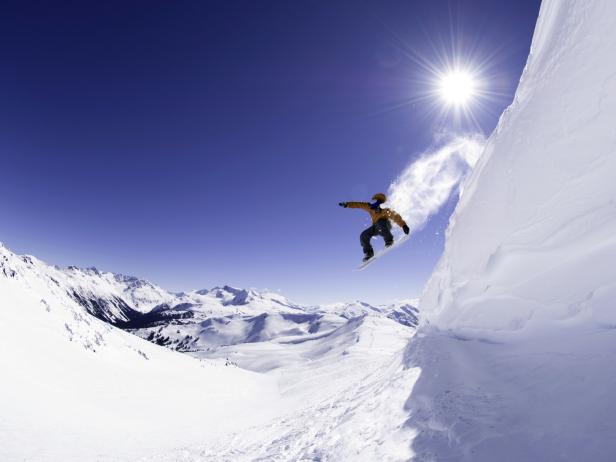 Darryl Leniuk/Getty Images
Whistler Blackcomb is enormous and set in breathtaking northwestern beauty. I remember being in complete awe the first time I arrived in Vancouver and made the drive up into the mountains, passing by areas where the ocean meets craggy mountains and into forests of towering Pacific Northwest trees. 8,171 skiable acres, over 200 trails, 37 lifts, 5,000-ft plus vertical drop and 3 glaciers are just a few of Whistler Blackcomb's stats. There is something for everyone, including groomed runs for the novice riders and open bowls, powder, cliffs and unparalleled tree runs for the more adventurous. The tree runs are true gems with open glades you can explore in a peaceful bliss for days. When the sun shines, riders can head to the summit and take in the amazing view before descending the largest vertical drop of any resort worldwide.Breckenridge, Colorado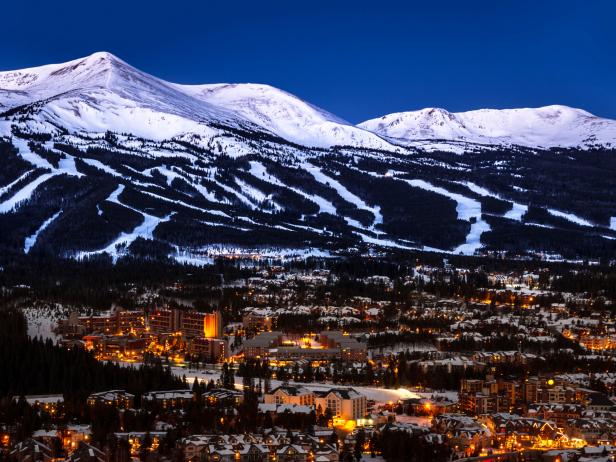 darekm101/Getty Images
It is not by coincidence that many elite ski and snowboard athletes call Breckenridge, CO home. On any day you can share the slopes with X Games competitors, Dew Tour athletes, Olympians, up-and-coming rookies and legends who all come to ride the challenging mountain terrain, Olympic caliber 22 foot half-pipe, and the 5 progressively sized terrain parks. The 2 half-pipes and 5 parks are impeccably groomed every day and offer a variety of rails, boxes and jumps to keep riders of all levels busy all day. Peaks 7, 8 and 9 all offer lots of groomed runs for the less experienced while those looking for a steeper pitch, open bowls and challenging runs should check out the upper lifts on Peak 8 or the glades on Peak 10.

The history of snowboarding is deeply connected with Breckenridge. The mountain has hosted snowboard competitions for over 20 years, including World Cup races and half-pipe and slope-style events with the Dew Tour.

The base of Breckenridge sits at 9,600 feet with the lifts reaching 12,840 feet. The high altitude ensures super light and fluffy snowfalls and a long ski season from November until the end of April. The resort has reported 338 inches of snow so far this season and it's only February!Hokkaido, Japan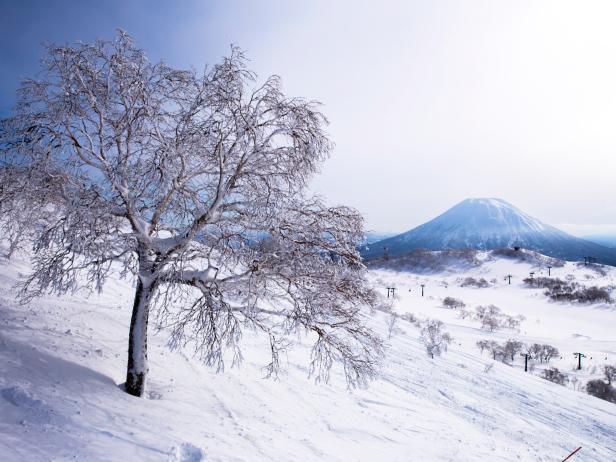 Tomo3/Getty Images
Japan's northernmost island of Hokkaido may not be on the average snow enthusiast's radar as a top destination, but is known by insiders as a powder haven with an unforgettable experience. Japanese Olympic snowboarder and good friend, Soko Yamaoko, calls Hokkaido the a best place in the world to ride powder because fresh snow falls constantly, creating amazing powder pillows and unique snow features, which turn the mountain into a true snowboard playground. The most well-known resort on the island is Niseko United, where 4 resorts allow guests to access all of their terrains on one lift pass.Lake Tahoe, California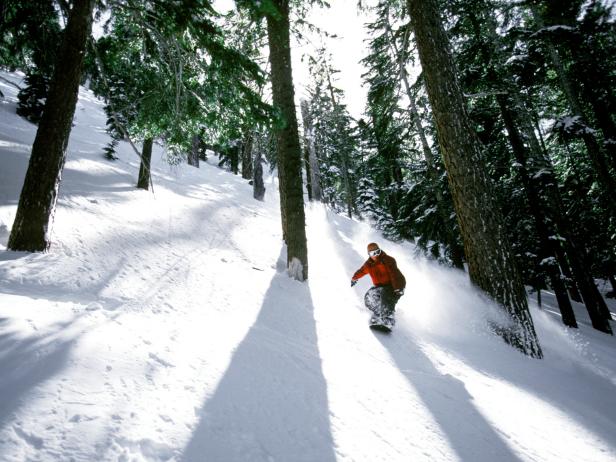 Corey Rich/Getty Images
There is nothing like standing at the top of the mountain, picking out your line with a view of the pristine Lake Tahoe in the background. In Tahoe there is much more than the lake and the view, though. You can choose between 7 major resorts in the area, excellent backcountry riding, clear cloudless days and expect tons of snow all winter long. Head to Squaw Valley or Kirkwood for epic powder turns, cliffs and steeps. If you are looking for more intermediate terrain and park riding, try Heavenly or Northstar.

My favorite thing about Tahoe is that my trips prove to be different every time. They leave me with a smile whether I am riding the pipe and park at one of the resorts or sampling the endless backcountry options in the area. On my last adventure there, we spent days hiking and exploring the Donner Pass area, finding something new to ride every time.Wanaka, New Zealand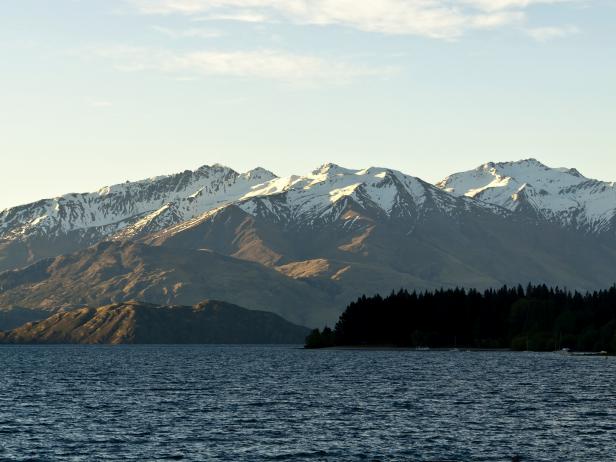 Jason Pratt via Flickr Creative Commons 2.0
Snowboarding in New Zealand is unique because the resorts are open snowfields, appearing before you as an endless ocean of white snow with no trees in sight! Riders can choose a way down the mountain without the constraints of established trails. Cardrona, Treble Cone and Snow Park NZ are the main resorts accessible from the town of Wanaka.

If you want a break from the typical resort scene, you can check out one of the local club fields. They are exclusive to New Zealand and are run by local ski clubs. Riders can access the terrain using towropes, surface lifts or hiking and can stay in slope-side bunkhouses.

My first experience at a club field was at Temple Basin high atop Arthur's Pass. After a brisk hike to the base of the resort, I was introduced to the famed "nutcracker" rope tow devise and explored the vast mountain basins until the sun set before settling in for an enjoyable family-style dinner at the lodge.

The New Zealand experience is further enhanced by the immense variety of natural beauty within the small country. National Parks, oceans, mountains, volcanoes, glaciers, fjords and waterfalls are all within an easy drive to make it a truly memorable destination for any outdoor enthusiast.